pear note help topics
Introduction
Recording
Recording Preferences
Default Recording Options
These options allow you to specify whether audio or video will be recorded by default when new notes are created. You can always still change this on each document individually.
Audio/Video Settings
These settings control how audio and video are recorded by Pear Note:
Audio quality

- this adjusts the amount of compression of the audio. Note that increasing the audio quality will make your file sizes bigger. Voice quality is often sufficient for most users.

Audio device

- the device to use for recording audio, such as a microphone.

Video quality

- the resolution to use for recording video. Note that video uses a lot of disk space, especially at larger resolutions. That said, most users can tell a huge difference between the quality levels.

Video device

- the device to use for recording video, such as an iSight.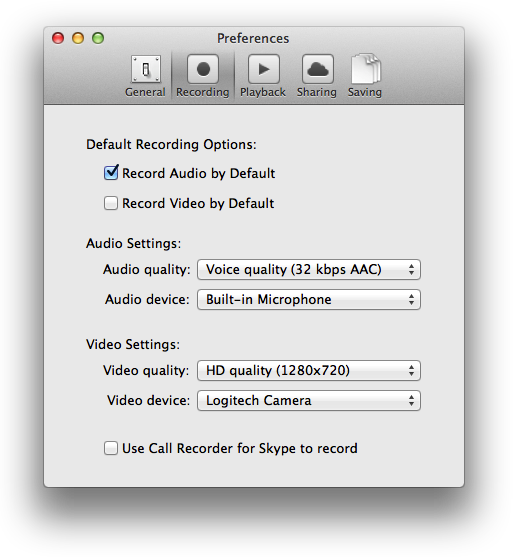 Call Recorder for Skype
Instead of recording from audio/video devices, Pear Note can interact with Call Recorder for Skype to record Skype calls. Learn More.