pear note help topics
Introduction
Recording
Taking Notes
Editing Text
First and foremost, Pear Note is a text editor that allows you to type in your notes. Pear Note's behavior when it comes to editing text is very similar to that of TextEdit or other text editing programs. It provides common features including:
Spell checking
Printing
Fonts and colors
Cut and paste
Undo/Redo
Lists
Links
Spacing
Tables
In addition, Pear Note includes some less common features including:
Highlighting
Quick Lists
Images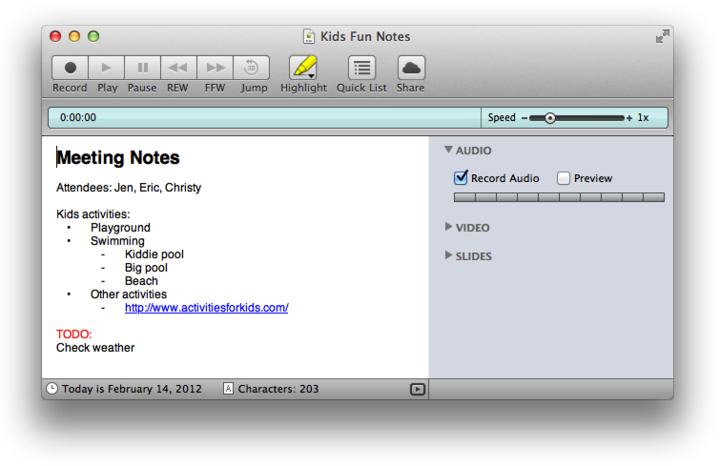 So, Pear Note makes a perfectly fine text note taker, but it's so much more than that. Read Recording Timeline to see where Pear Note's real power starts.