Archive for October, 2009
Saturday, October 31st, 2009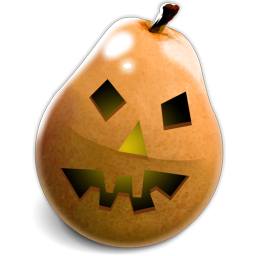 Happy Halloween from Useful Fruit Software to all of you who celebrate Halloween.
Wednesday, October 14th, 2009
Just wanted to point out the nice review of Pear Note over at TUAW today. Thanks very much to Sang Tang there for the excellent write-up. I really love this quote: It's like TiVo for note taking. I'm going to have to use that in the future.